HR11 Plus, the new upgrade version of HR11, is an economical and practical 1D handheld barcode scanner with optimized scan performance and ease of use. HR11 Plus has the stylish appearance and comfortable hand touch of original HR11, and continues to deliver superior scan performance and smooth user experience at an affordable price.
HR11 Plus with a new processor offers better scan performance and broader scan range. It is possible to scan quickly the barcode printed on paper or displayed on screen to meet the various requirements of constantly updated emerging applications such as O2O (Online to Offline). Customers can easily process the scanned data and use the software provided by Newland to achieve different application requirements without having received professional training. An optional smart fold stand for HR11 Plus will allow the barcode scanner to switch freely between automatic mode and manual mode.
Designed to be rugged and durable, with an IP42 rating and 1.5m drop resistance, the HR11 plus provides the durability needed for daily use of retail chains, mobile payments, office automation etc.
Important Features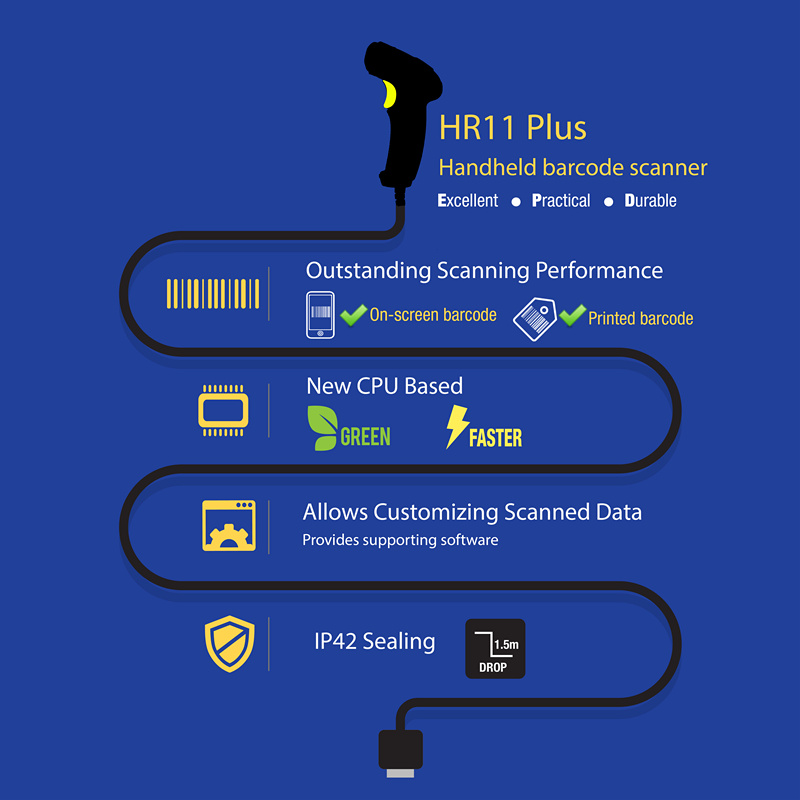 Find out more about the HR11 plus handheld scanner and get in touch with your local sales office for more information!