Issue a VAT Special Invoice in just 5 seconds - Newland firstly introducing Quick Invoicing function with Alipay, etc.
Engaged in such service industry as catering or hospitality industry, you must have met such situations that customers complaining about waiting too long to get the invoice. With "Replace Business Tax with Value-Added Tax" being carried out in a deep-going way, such situations will become more and more frequently.
Recently, Newland (Stock Code: 000997) has joined hands with Best Wonder and Alibaba's Ant Financial to introduce a Quick Invoicing product, whose average invoicing time is reduced from 5 minutes to 5 seconds. This product is heavily customized on the basis of NLS-FR20 Desktop Barcode Scanner of Newland.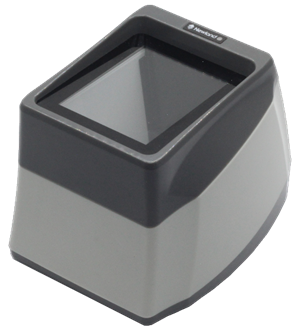 NLS-FR20 Desktop Barcode Scanner
On a national scale, with "Replace Business Tax with Value-Added Tax" being carried out in a deep-going way, more and more enterprises can issue VAT special invoice through which the drawee can enjoy more deduction of input VAT and thus tax burden of enterprise can be deeply reduced. Different from normal invoices, issuing vat special invoice needs to enter the complete information of the drawee, such as: enterprise name, registration number of taxpayer, registered address and contact number, opening bank and account number, etc. It always takes a longer time for drawers to enter and check the accuracy of such information and also some extra time for consumers to confirm the invoicing information. The whole process is too complex and tedious and mistakes may happen easily.
Quick Invoicing products has fully changed the invoicing process of VAT special invoice by scanning the two-dimensional barcode of Invoice Manager on Alipay APP, the invoicing information then be entered into the invoicing software automatically at a lightning speed. It improves the working efficiency and at the same time eliminates entry mistakes; while the drawee can simply enter the invoicing information into the Alipay APP once and use it repeatedly. The whole process is quick and simple. This Quick Invoicing Product demonstrate Newland's leading capability on the creative 2D application in the market.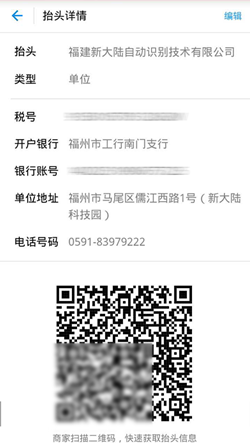 From July 2016, Quick Invoicing started a pilot promotion in Beijing. By August 16, it has been successfully used by hundreds of hotels and catering enterprises, including Home Inn, Hanting Hotel, GreenTree Inn, Crowne Plaza, Ji Hotel and Holiday Inn, etc..